We are accepting applications for all categories including stalls for both Craft / General Markets and produce for Farmers Markets.  Go to the Application form  and register your business details.    
Availability to Urban Markets and acceptance or non acceptance of applications will be at the sole discretion of Urban Markets (Management) and will be based on the information given by the applicants, in their application, given that the products meet the Approved Criteria of handmade, quality, product mix and availability of market space.
How to become a stallholder
Registrations to apply: 
https://urbanmarkets.com.au/user/register
Handmade / Homegrown Markets 
We do not accept products that are made from components (eg ready made pendants and put onto cords), items purchased from wholesalers, imported, or made by a manufacturer, or items that are discriminatory or offensive.
 
General Markets  - Mulgrave, Marnong and Eynesbury 
We accept a range of handmade / homegrown items along with fair trade and high quality goods for our markets. 
Party Plan and Commission Sales goods are not accepted at 
Eynesbury
Merrifield
Atherstone
Harpley
Mulgrave
Festivals
Some festivals may allow a limited number of party plan and commission sales goods. 
Events Stall Insurance
Insurance All stall holders must have their own insurance to $10 million Public Liability Insurance as a minimum. 
 https://www.marketsandfairs.com.au/Business-Hub/Insurance
Site Fees
Each event and market have different requirements and different fees.  A standard site is 3x3m
Stall Sites 
We do not supply any equipment for stall holders. 
Market sites are allocated at the discretion of Management Outside sites allow room for a marquee, some markets have room for your vehicle as well.
We have limited indoor stalls for Eynesbury Market. 
Food Stalls 
Food stalls must comply with all relevant food and food handling regulations that are required by local government by laws and must supply a copy of their registered kitchen certificate.
All applications must register on streatrader https://streatrader.health.vic.gov.au 
Insurance
All stallholders are required to have their own insurance for all market and events. 
https://www.marketsandfairs.com.au/Business-Hub/Insurance
Photos 
All applications must have photos of your products, we do not require photos of every item you wish to sell but would like an overview of your products. Applications will not be processed without images. We will accept jpg or pdf files.
Urban Markets has the sole discrection of acceptance or non acceptance of all stall holders applications, based on the information received in your application.
Urban Markets reserve the right to reject applications or explain reasons for its decisions. 
All decisions made are final. Stall allocations are at the discretion of Management.
All products for Handmade and Homegrown must be made by the registered stall holder. 
Products that are designed and made by a manufacturer are suitable for our Twilight Markets and festivals
Products that are up- cycled must have significant changes to be considered. 
. 
New to Markets: 
To become a stallholder you need to ensure you are prepared to operate at markets. 
Ensure you have the right product for your sales, no matter if they are handmade, wholesale purchased or other items. 
Check your price point.  Is it suitable for the markets you want to attend.  
Practice your stall set up several times to see how it shows to the public.   
Set up a market box: 
Pens, receipt book for cash sales if customers want one, notepad, paper clips, bulldog clips (these can be invaluable on windy days). 
cash tin with float, credit card - Eftpos transactions, price signs, business cards. 
Equipment: Trestle tables, full length table cloths https://lunaweddingandeventsupplies.com.au/collections/fitted-tablecloths
Marquee - this is an important part of your market set up. There are guidelines that should be followed when purchasing a marquee and it must adhere to Australian Standards.
Your marquee is your place of business, it is worthwhile to invest in a good quality marquee that will not break at the first high wind market you attend.  It is essential your marquee holds an engineers report on the wind rating level. 
Some supplier names. 
Instant Shade
Canopy Outdoors
Outdoor Marquees
Altegra

Weights: you must have 20kg of weights for every leg on your marquee.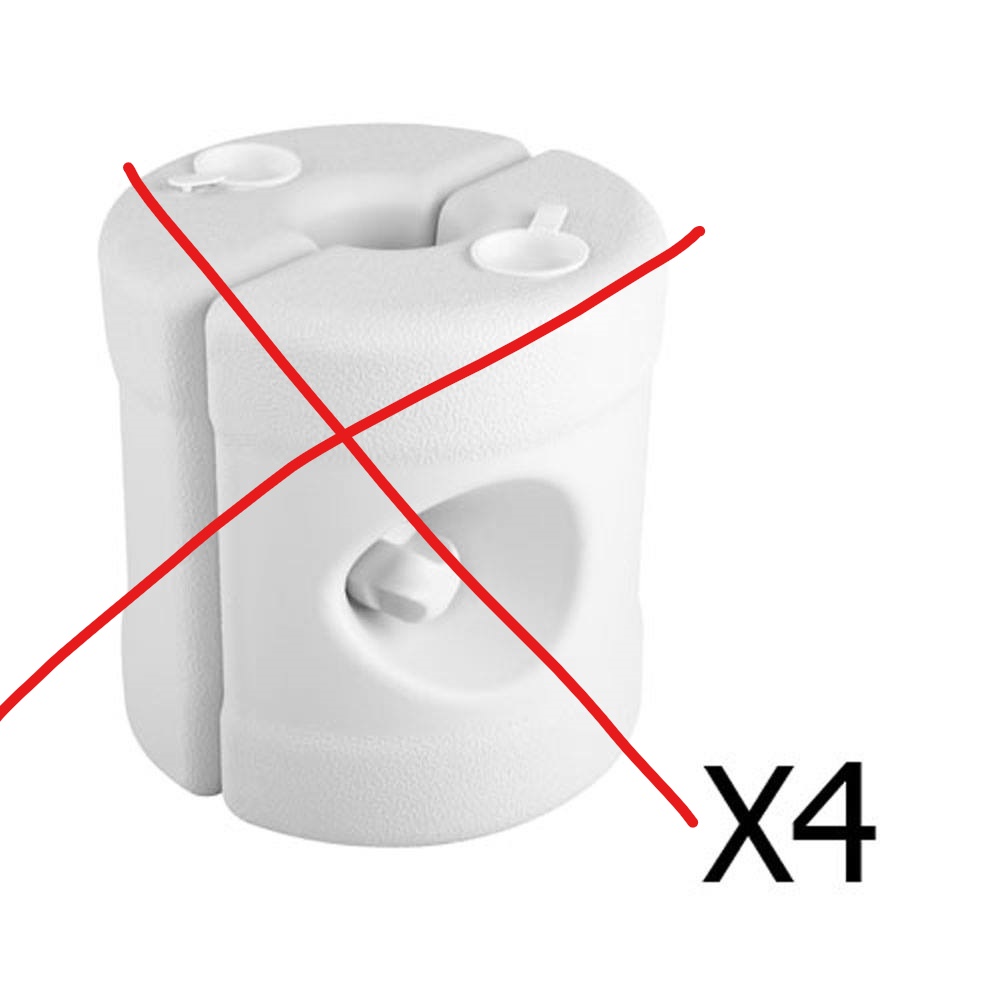 We have more information on types of suitable weights, and marquees.  Please email and we can send that to you.